Marco Skylights
Specifications
All skylights have an inner frame of .078" 6063-T5 extruded aluminum and an outer frame of .062" 6063-T5 extruded aluminum. All outer frames are secured with screws and are easily removable for replacement, substitution, or addition of domes. All inner frames have an integral condensation gutter with weep-holes on all corners to carry condensation to the outside. Corners are mitered and are completely heliarc welded.
---
Acrylic Information
Choose clear if you want maximum light transmission and visibility, and heat gain & light diffusion are not of prime importance. Standard white translucent provides excellent light transmission and diffusion. Neutral bronze provides control of glare & solar heat without sacrificing visibility.
Double domes are especially recommended for thermal insulation and energy conservation.
---
Fall Protection Skylights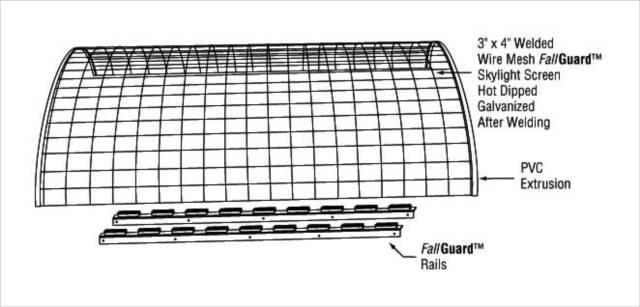 Please ask about our fall protection skylights. They meet OSHA Fall Protection Regulations and are available for all types of skylights.
---
Go Back