Phifer
Exterior SunControl
Phifers broad range of Exterior Sun Control Products are designed to absorb and dissipate 65 to 90 percent of the suns heat and glare before it reaches window or door glass. This results in a more comfortable indoor temperature, more efficient air conditioning and ultimately energy conservation.

In fact, studies have shown that shaded windows can save up to 25% of the cost of air conditioning when compared to unshaded windows.

All of the Phifer Sun Control Screening products protect against annoying insects just like conventional fiberglass screening and offer good outward visibility. Solar screens made with Phifer Exterior Sun Control Products work with the window open or closed, offering daytime privacy while reducing the harmful UV rays that damage drapes, furnishings, and dcor. These energy-saving screening products are constructed to enhance a variety of exterior building facades and are easily installed as window and door screens, enclosure screening or for use in retractable exterior shades and systems. Popular on homes and buildings since the 1970s, Phifer Exterior Sun Control Products are American made in Alabama.
---
Sun Tex 80
SunTex exterior shading fabric is made of strong vinyl-coated polyester. Developed originally for use in outdoor furniture, SunTex is mildew and fade resistant and needs only an occasional cleaning with mild soap and water. Ideal for use as a shading fabric on windows, doors and porches, SunTex is also pet resistant.

Specifications:

Fire Classification:
California Technical Bulletin 117 Sec. E (CS-191-53), and IBC Section 903.1 (Class A Rating)

Bacteria and Fungal Resistance:
ASTM E 2180 includes Microban antimicrobial additives

Environmental Certification:
Certified to GREENGUARD and GREENGUARD Gold standards for low chemical emissions into indoor air during product usage

Lead Free:
RoHS/Directive 2002/95/EC, US Consumer Product Safety Commission Section 101, ANSI/WCMA A 100.1-2007 for lead content and REACH (EC 1907/2006) compliant

Warranty:
10-year exterior
---
Colors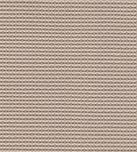 SunTex 80 Beige
SunTex 80 Black
SunTex 80 Dark Bronze
SunTex 80 Brown
SunTex 80 Grey
SunTex 80 Stucco
Go Back